ECP- careLAGEN™ Powder paired with careGARD™
carePAC™ ECP careLAGEN™ Powder paired with careGARD™ comes with our single-use convenient careLAGEN™ collagen powder, our specialized careGARD™ Gauze, bandages, and PPE for application. This kit is equipped with components that will help the patient or caregiver manage their wound. This personalized kit is small and portable, making it as convenient as possible for personalized wound care.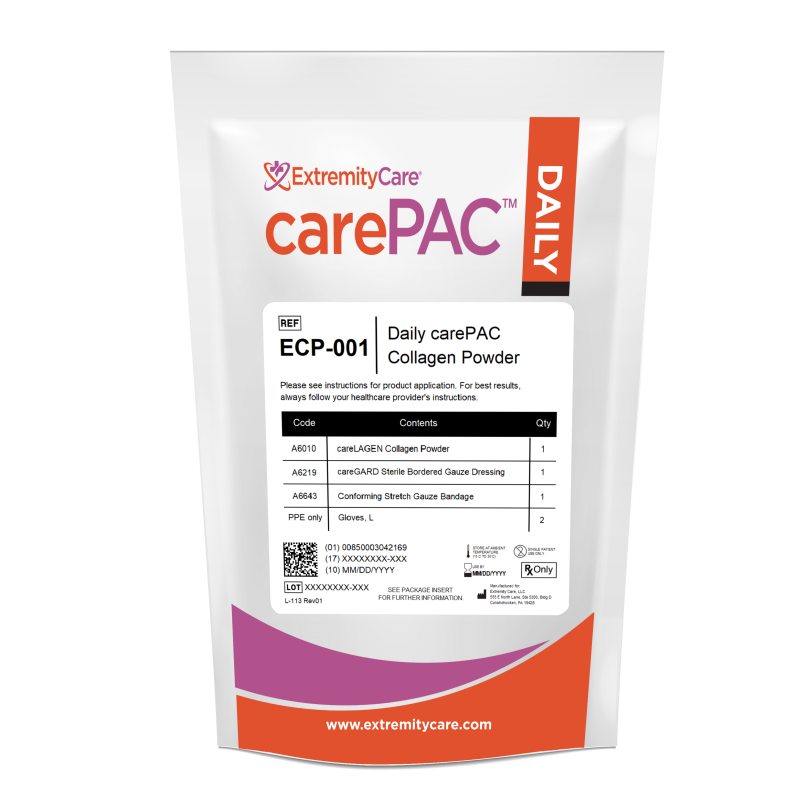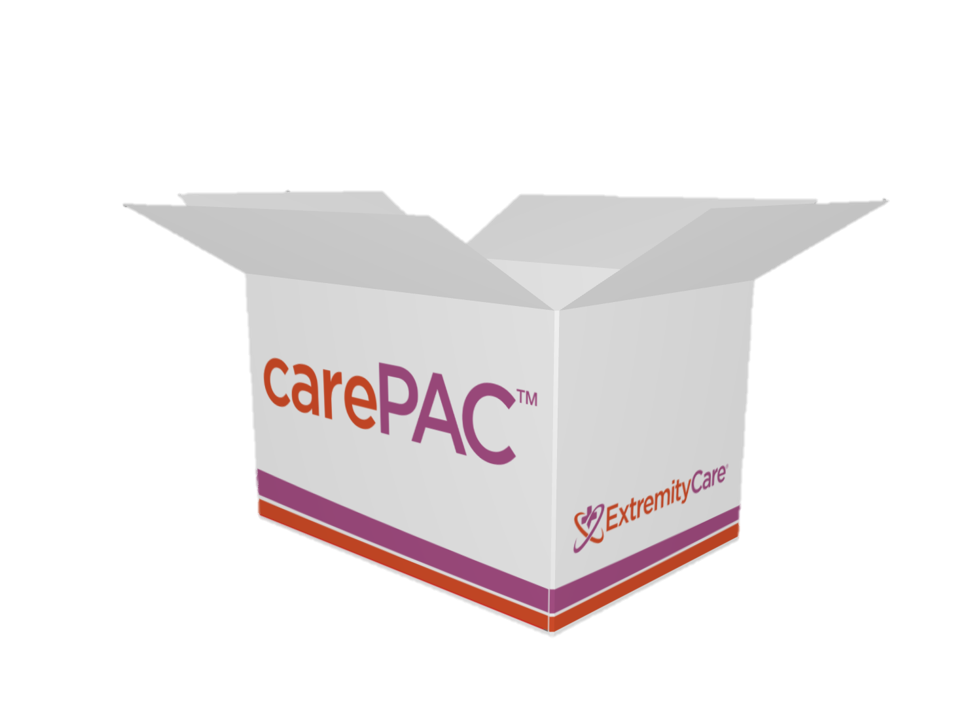 Wound care at your door
Each carePAC™ configuration is specifically delivered to the patient's home or place of permanent residence. Inside of your care-BOX are the appropriate number of individual daily carePAC™ pouches that are required to manage dressing changes throughout the healing process. Depending on the length of recovery patients may receive multiple care-BOX's, please reach out to your provider for more details on how many care-BOX's are appropriate for your wound care.