carePAC™ is a customized convenience kit for wound care prescribed by a healthcare provider, and the carePAC™ is intended to provide patients or caregivers with daily individualized wound care products. Each carePAC™ includes a predetermined combination of primary and secondary wound dressing. These dressings can be applied by the patient and caregiver daily or as indicated by their healthcare provider. The carePAC™ can come in several different configurations, with each different configuration being provided in a care-BOX with a quantity determined by the patient's health care provider.
For more information on the specific configurations of carePAC™, select from the options below.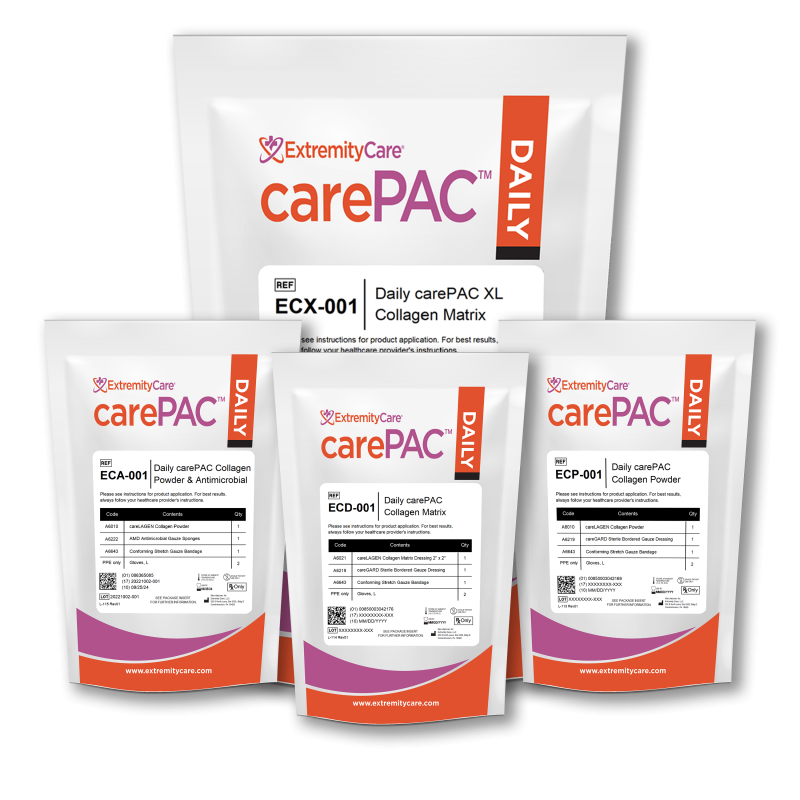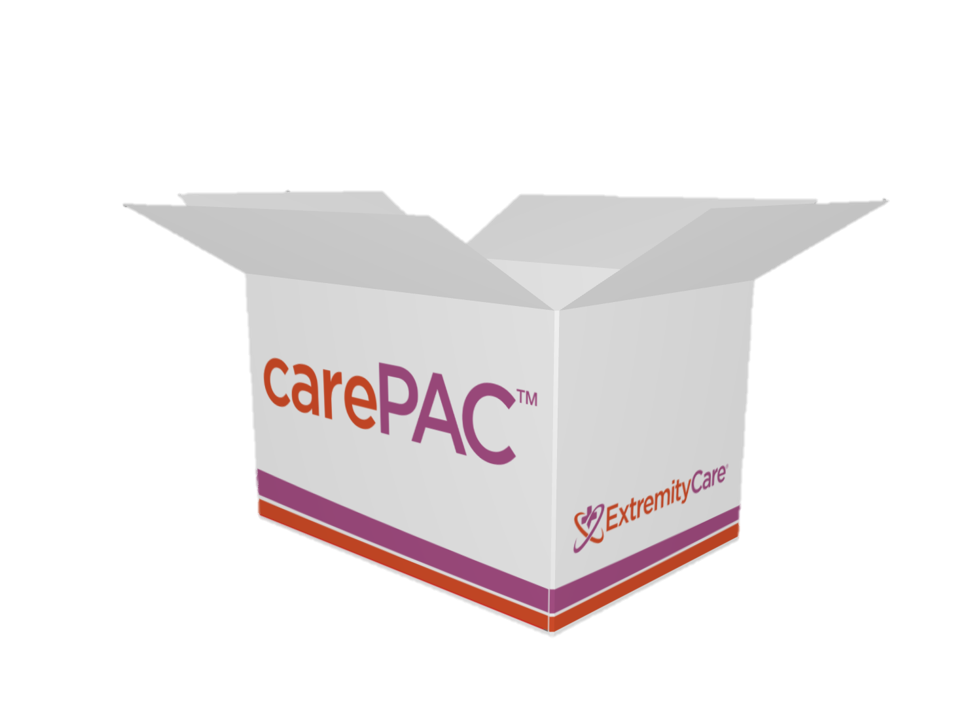 Wound care at your door
Each carePAC™ configuration is specifically delivered to the patient's home or place of permanent residence. Inside of your care-BOX are the appropriate number of individual daily carePAC™ pouches that are required to manage dressing changes throughout the healing process. Depending on the length of recovery patients may receive multiple care-BOX's, please reach out to your provider for more details on how many care-BOX's are appropriate for your wound care.